What are the possibilities for collaboration between linguists and historians, and what prevents it? This volume, the proceedings of an international conference held at the University of Bristol in April , presents twenty-two articles by linguists and historians, exploring the relationship between the fields theoretically, conceptually and in practice. Contributions focus on a variety of European and American languages, in historical periods from the Middle Ages to the present day.
The value of interdisciplinary collaboration is demonstrated in a wide-ranging set of case studies, on topics including language contact in Northern and Central Europe, the relationship between peninsular and transatlantic Spanish, and new approaches to the recent histories of Nicaragua, Luxembourg and Bulgaria. The volume seeks out the interdependencies between the two fields and asks why exchanges between linguists and historians remain the exception rather than the rule.
Language ecology for the 21st century : linguistic conflicts and social environments Book 5 editions published in in English and held by 31 WorldCat member libraries worldwide. Germanic language histories 'from below' by Stephan Elspass 3 editions published between and in English and held by 28 WorldCat member libraries worldwide Focusing on the sociolinguistic history of Germanic languages, the current volume challenges the traditional teleological approach of language historiography.
Touching the past : studies in the historical sociolinguistics of ego-documents
The 30 contributions present alternative histories of ten 'big' as well as 'small' Germanic languages and varieties in the last years. Topics covered in this book include language variation and change and the politics of language contact and choice, seen against the background of standardization processes of written and oral text genres and from the viewpoint of larger sections of the population. Terug naar de bron nen : taal en taalgebruik in de 19de eeuw in Vlanderen : handelingen van het Academiecolloquium van 28 mei Book 1 edition published in in Dutch and held by 5 WorldCat member libraries worldwide.
Taalpolitiek, taalplanning en taalgebruik in het "Verenigd Koninkrijk der Nederlanden" : ; [Colloquium over Taalpolitiek, Taalplanning en Taalgebruik in het Verenigd Koninkrijk der Nederlanden ] Book 2 editions published in in Dutch and held by 5 WorldCat member libraries worldwide.
Changing standards in sociolinguistic research : celebrating the work of Roland Willemyns Book 2 editions published in in English and held by 5 WorldCat member libraries worldwide. Export Citation. User Account Log in Register Help.
Reference - Best books online
Search Close Advanced Search Help. Show Summary Details. More options …. Journal of Historical Sociolinguistics. See all formats and pricing. Online ISSN See all formats and pricing Online. Prices are subject to change without notice. Prices do not include postage and handling if applicable.
2 editions of this work
A historical sociolinguistic approach — by Conde-Silvestre, J. Materials on Left Dislocation.
HIS110 - The History of English - An Overview
Advances in Sociophonetics. Chiara Celata, Silvia Calamai. Studies in Language Variation. George J. Studies in the History of the Language Sciences. University of Pennsylvania Press. Divinations: Rereading Late Ancient Religion.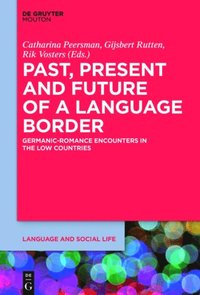 Let's talk politics: New essays on deliberative rhetoric. Argumentation in Context. Above and Beyond the Segments: Experimental linguistics and phonetics. Schiller, Ellen van Zanten. Reported Speech: Forms and Functions of the Verb. Theo Janssen ed. Intersubjectivity and Intersubjectification in Grammar and Discourse: Theoretical and descriptive advances.
On the History of Grammar among the Arabs. Karin Aijmer, Bengt Altenberg.
My Shopping Bag.
Shirley Brice Heath?
Refine your editions:.
The Philosophical Works of John Locke.
Reconstructionist Confucianism: Rethinking Morality after the West;
Studies in Corpus Linguistics. Dynamics and Terminology: An interdisciplinary perspective on monolingual and multilingual culture-bound communication. Rita Temmerman, Marc Van Campenhoudt. Terminology and Lexicography Research and Practice. Relevance Theory: Applications and Implications.
Vandenbussche, Wim [WorldCat Identities].
Courtyard Houses (v. 1)!
Vandenbussche, Wim;
Globalization, Social Movements and the New Internationalisms?
Why Architects Still Draw;
Kundrecensioner!
Instruction Selection: Principles, Methods, and Applications.